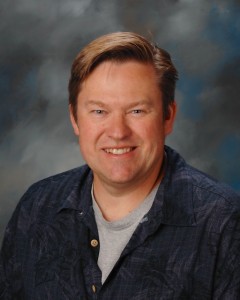 Department Lead: Louis Harley
Room: 311
Phone: 310-378-8471 Ext. 611
Email: harleyl@pvpusd.net
The mission of Palos Verdes High's History/Social Science department is to provide quality learning experiences to all students that lead to understanding how each of us shapes, and is shaped by, our culture and society. The History and Social Science Department at PVHS is a highlight and is one of the best departments in the state. We are the only high school in Los Angeles County that offers all nine AP History and Social Science classes, including AP Human Geography and AP Comparative Government. Every teacher in this department is an experienced educator with a true love and has a true passion for teaching. Several of our social science/history teachers hold advanced degrees, with two of the teachers even having Juris Doctorate degrees.
Louis Harley, 2015 PVPUSD Educator of the Year, the Department Chair for PV High's History/Social science department, has been enjoying teaching at PV High since 2005, after previously spending nine years in the Torrance Unified School District. PVHS offers unique opportunities in the field of social science. Mr. Harley said, "AP Comparative Government is a rare AP course only offered at a few high schools around the state. This international politics and relations course has been called a "hidden gem" by the College Board and it offers students the opportunity to learn about the governments of the United Kingdom, the Russia, the People's Republic of China, Iran, Mexico and Nigeria". Students enrolled in AP Comparative Government also have the chance to study AP Human Geography during the second semester, another rare and interesting AP course.
"PVHS is the only high school in the South Bay area that puts an emphasis on and additional graduation certification for global studies, the Palos Verdes International Diploma Program (PVID). In the 21st century, students will need to understand international geography, economics, politics and cultures in order to be prepared for their future in a globalized world. At PVHS, students have the unique opportunity to gain this essential learning that will be necessary for their futures," said Mr. Harley.
The Palos Verdes International Diploma Program (PVID) is a exclusive, cross-curricular program that is only offered at PVHS. Students are encouraged to take a series of AP and Honors courses, get involved with internationally-themed school clubs, and prepare for international careers. Recent graduates of the PVID program have continued their international studies at prestigious universities around the world, like Oxford University in Britain and some former PV students have put their talents to work for institutions like the United Nations and the U.S. State Department. In addition, our outstanding, award-winning Model United Nations and Mock Trial teams offer students the chance to apply their learning experiences to an extra-curricular setting.