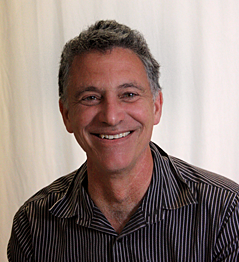 Mr. Joe Pinkelman
Phone: 310-378-8471 x43221
Email: pinkelman@pvpusd.net

Joe Pinkelman received his BFA with an emphasis in sculpture from Colorado State University. He received his MFA in ceramics from UCLA. Prior to teaching at Palos Verdes High School, Mr. Pinkelman taught at University High School in Los Angeles. He was the first hired art teacher at PVHS when it reopened in 2002. Mr. Pinkelman teaches ceramics and AP Art History. The 2016/2017 school year marks Joe's 23rd year of teaching and he is happy to be part of the Sea King family.
Courses
Ceramics I, II: Students are introduced to various hand building techniques, pottery wheel throwing, and different glaze applications.  Ceramics II students have the opportunity to work more independently on their own ideas. Students can choose glass blowing as part of the curriculum.
AP 3-D Design:  Students in ceramics and sculpture are encouraged to take AP 3-D design.  Students submit a portfolio of 16 three-dimensional works in May and are eligible for college credit. Ceramics I or Sculpture I is a pre-requisite.